Crate Shelf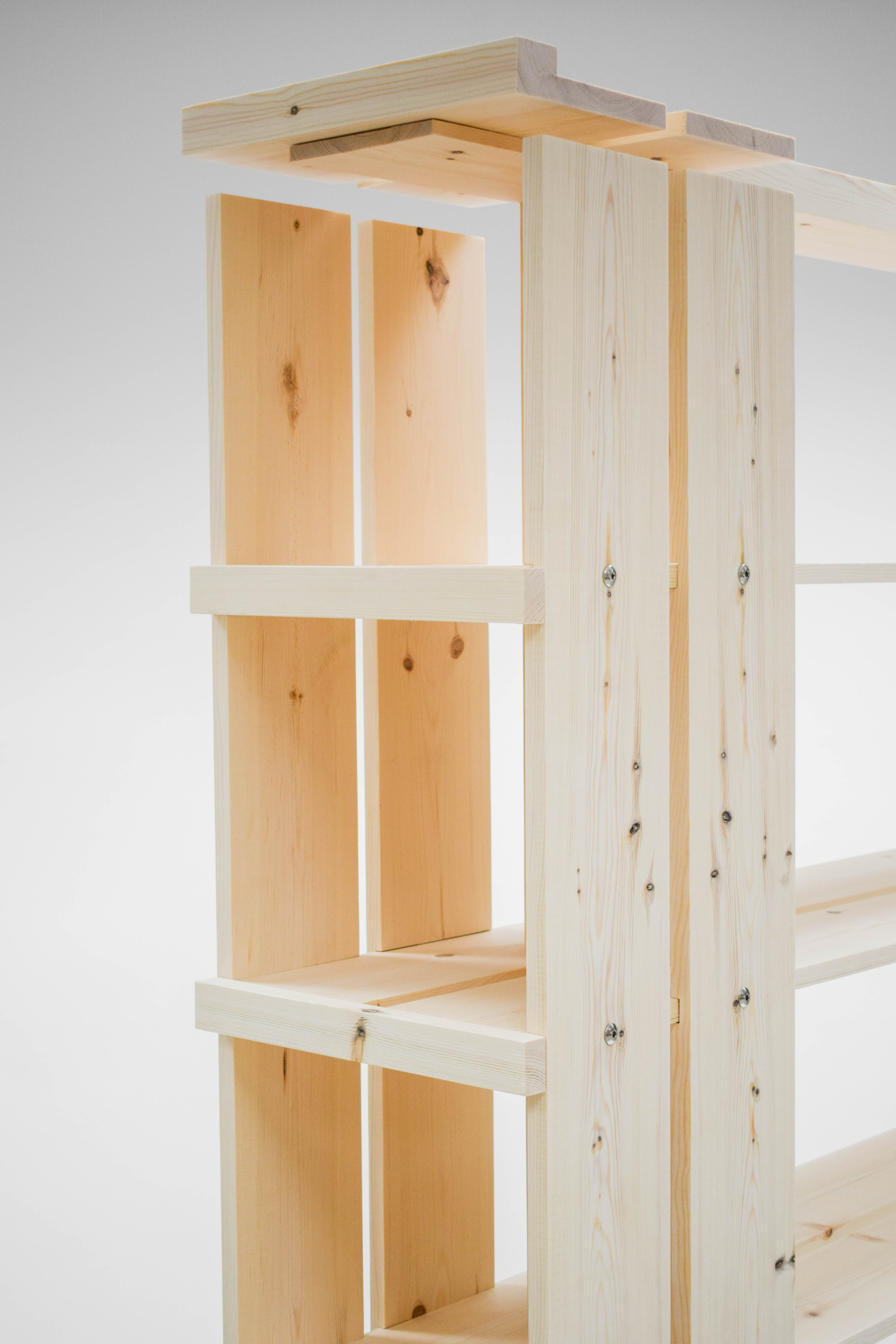 This shelf was designed to be positioned perpendicular to a wall rather than run along it. It provides 2 types of storage. The more enclosed boxed sections which act as a sort of open cupboard, and a generously proportioned shelving system behind.

The aesthetic is reminiscent of simple timber fruit crates. At first glance the familiar separated raw pine plank construction conveys a humble and light appearance. But on closer inspection the refined joint details, and careful wood selection reveal a subtle elegance. The asymmetry of the function forward design is further exaggerated through the juxtaposition of thick and thin pine planks.

Untreated Pine, stainless steel fixings.