Revos instruction manual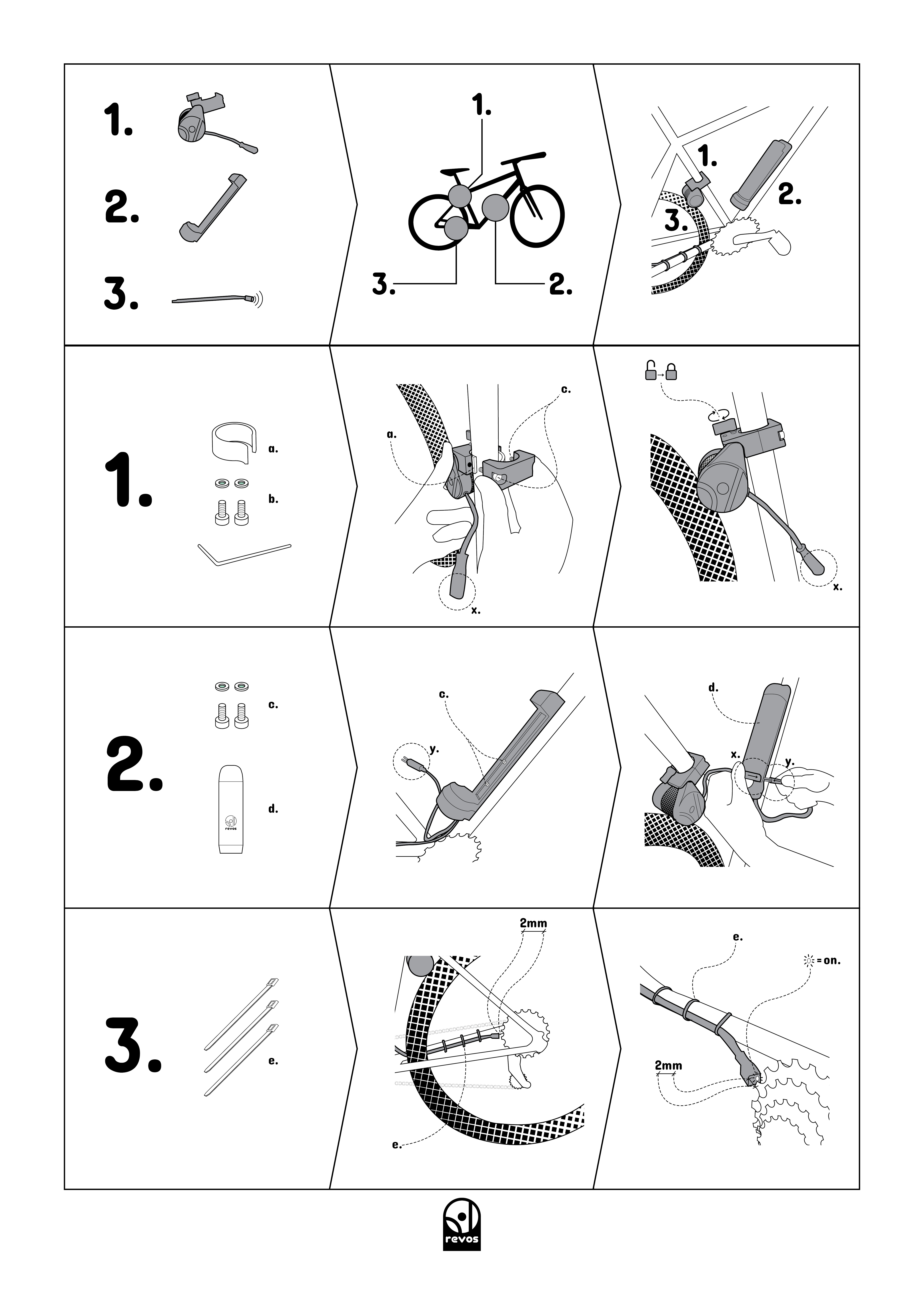 This was a commission from a returning customer. The company Revolution Works.

The brief was to design an instruction manual for their new Ebike kit, the revos. It had to be simple, fit on one page of A4, and multinational, so without written text.

Ponk also designed the logo and font for this product.